IG FAMOUS SERIES - UNICORN CUPCAKES - 8/25/19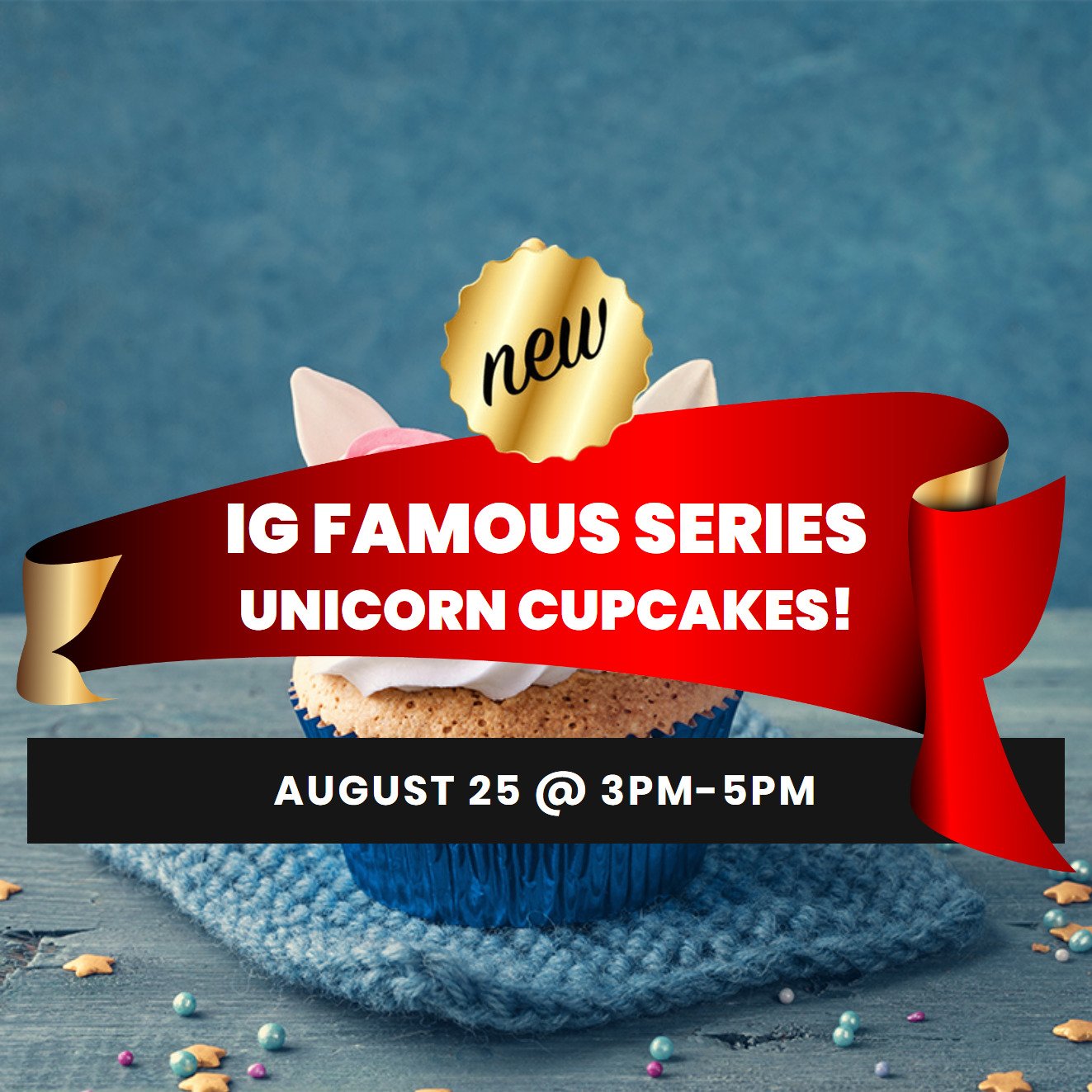 IG FAMOUS SERIES - UNICORN CUPCAKES - 8/25/19
IG FAMOUS SERIES - UNICORN CUPCAKES
Sunday, August 25, 2019, 3pm-5pm
12 available at $65.00/Ticket (one (1) child per ticket with adult guidance)
This KID friendly workshop is designed for one adult and one child to custom create a six pack of UNICORN inspired cupcakes! A pinch of fairy dust, a handful of sprinkles, a shake of magic and a little creativity is all you need to bring these beauties to life! With instruction from our CAKE team of course!
Each ticket is valid for ONE ADULT and ONE CHILD. If additional children would like to join one adult, an additional ticket will need to be purchased for each attending child.
* Since we will be decorating hands-on with materials that may stain clothing, we recommend wearing clothes that can get messy without worry, bringing an apron from home; or, purchasing an apron from CAKE *
* Children under 12 must be accompanied by an adult for the entire duration of the class *
Customized aprons can be purchased for $20 until Friday, August 23, 2019 , and CAKE aprons can be purchased on the day of the event!
** All materials, ingredients, instructions, cakes and materials are included with the total cost of your ticket:
$65.00 + 10% MD STATE Admissions & Amusement Tax **
This class is taught and hosted by:
Party Planner Melissa